Agricultural gps guidance app
for agriculture machinery
Why we developed the agricultural gps guidance app?
We started this space adventure, among constellations and satellites with AgroGPS. Who is AgroGPS? Activ AgroGPS is a software company specialized in the development of hardware and software solutions for agriculture.
Initially, the discussions went to the configuration and fixing of some connectivity problems with the GPS antenna. Later we decided together that our relationship should benefit from a boost and start the collaboration for the development of an Android mobile application of application.
AgroGPS needed an improved version of the mobile application for the agricultural GPS guidance app compared to the previous one. Together with Bogdan, the CEO of the company, we put our shoulders on defining the requirements and functionality of the agricultural GPS guidance app.
Development began and with it came the first problems. We had to find solutions for the best possible rendering of the route (blue area), the history of the locations through which the tractor travels the plot. The route display had to be done in a user-friendly manner, without empty spaces on the map or non-italic elements. The biggest difficulty was to ensure accuracy of 2cm. Because the mobile application we are developing falls within the scope of precision agriculture. The solutions have not stopped appearing and the application has been successfully completed, and AgroGPS customers can benefit today from a high-performance agricultural GPS guidance app.
How it works the agricultural gps guidance app?
The Android application has the role of providing assistance to the operator on the agricultural machine. Following the directions in the application, he can know by means of the 2cm precision GPS if there are overlaps between the current position of the tractor and the previously covered surface.
How did we get an accuracy of 2cm ?! With the help of RTK technology (Real Time Kinematics) and a GPS antenna, connected to a network of 30 satellites, of all existing constellations: GPS, GLONASS, Galileo, BeiDou.
In the application, you can set the working width according to the agricultural operation that the operator carries out.
Where can you download the agricultural GPS guidance app?
The agricultural GPS guidance app can be purchased directly from our partner, AgroGPS. You can access their website to discover complete GPS systems for farmers, for precision agriculture.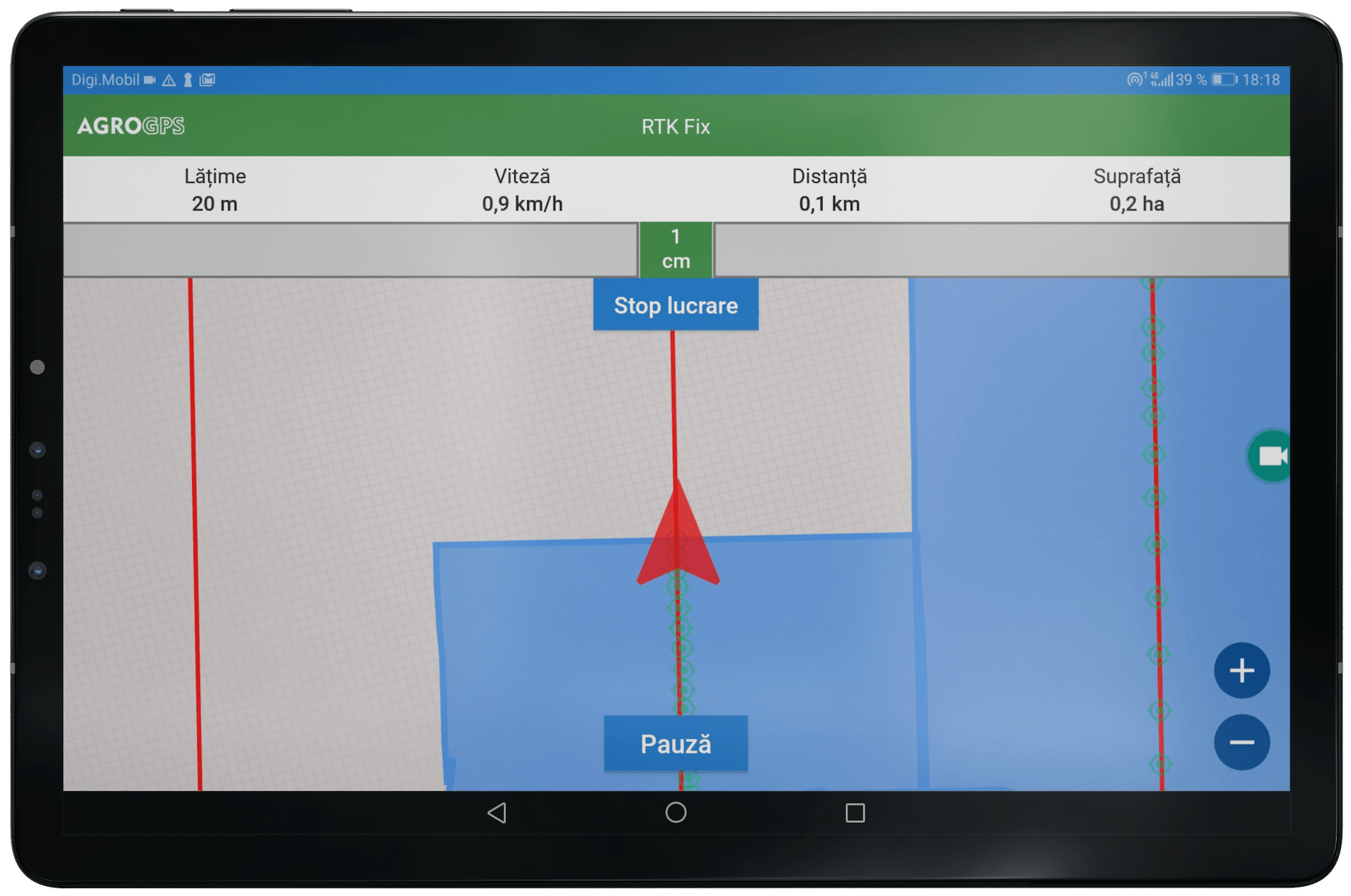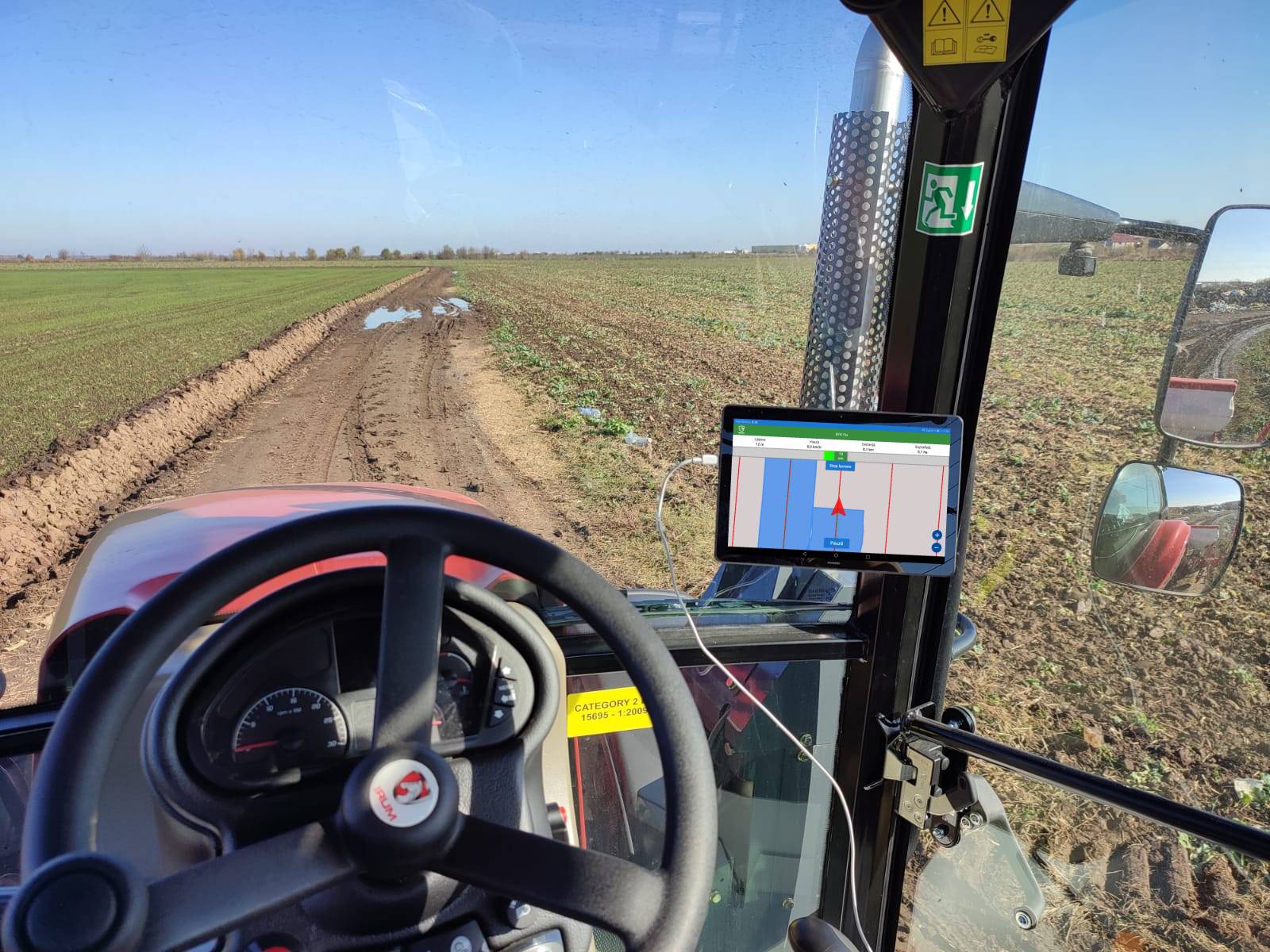 Request a custom offer
Use the form below to contact us. We look forward to learning more about you, your organization, and how we can help you succeed even more.