3D Printing and 3D Modeling services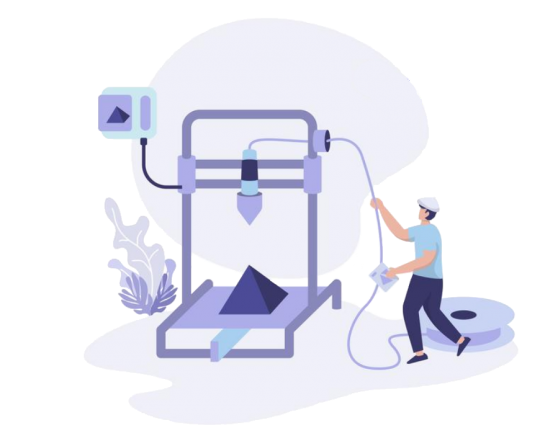 3D Printing is a production process through which we transform digital objects, 3D models from the computer into real objects. It is a simple and fast way to take an object out of the virtual environment and translate it into reality. It represents more precisely the execution of a prototype or functional object by a person, in a very short time and with low costs. 3D printing forms a three-dimensional solid object of almost any shape, usually plastic.
The 3D printing process allows you to create objects from your imagination or multiply them quickly and easily. Although it seems a simple process, behind this technology are many elements that contribute to get the final result. The printer overlaps several very thin layers of a material, giving it the shape of a digital model. Objects made with 3D printing techniques can be changed in different ways. Regardless of the project you are using, we will find the best solutions. Our customers' ideas can be turned into reality. The quality of the products is ensured by the latest generation 3D printer. However, we are in a continuous process of learning and improvement. We adapt to the latest trends in the industry to offer you high-quality products and services.
Even if you do not have 3D modeling skills, but you want to create some objects, we provide you with the 3D modeling service. Therefore, it represents the process of creating three-dimensional objects, respectively models that are used in graphic simulations, commercials, video games, etc. Our 3D printing service guarantees that it can bring to life any element you have thought of.
3D printing services are the perfect solution for unique, personalized, or out of store products. Our team will turn your idea into a digitized reality. We will make sure that the product will look exactly as you imagined. We will successfully meet all your requirements down to the smallest detail.