Digital Manager for personal trainers with a mobile app. Manage subscriptions, and customers and scan loyalty cards by QR Code.
Record subscription types
Add the types of subscriptions you have available to customers. You can create an unlimited number of subscriptions.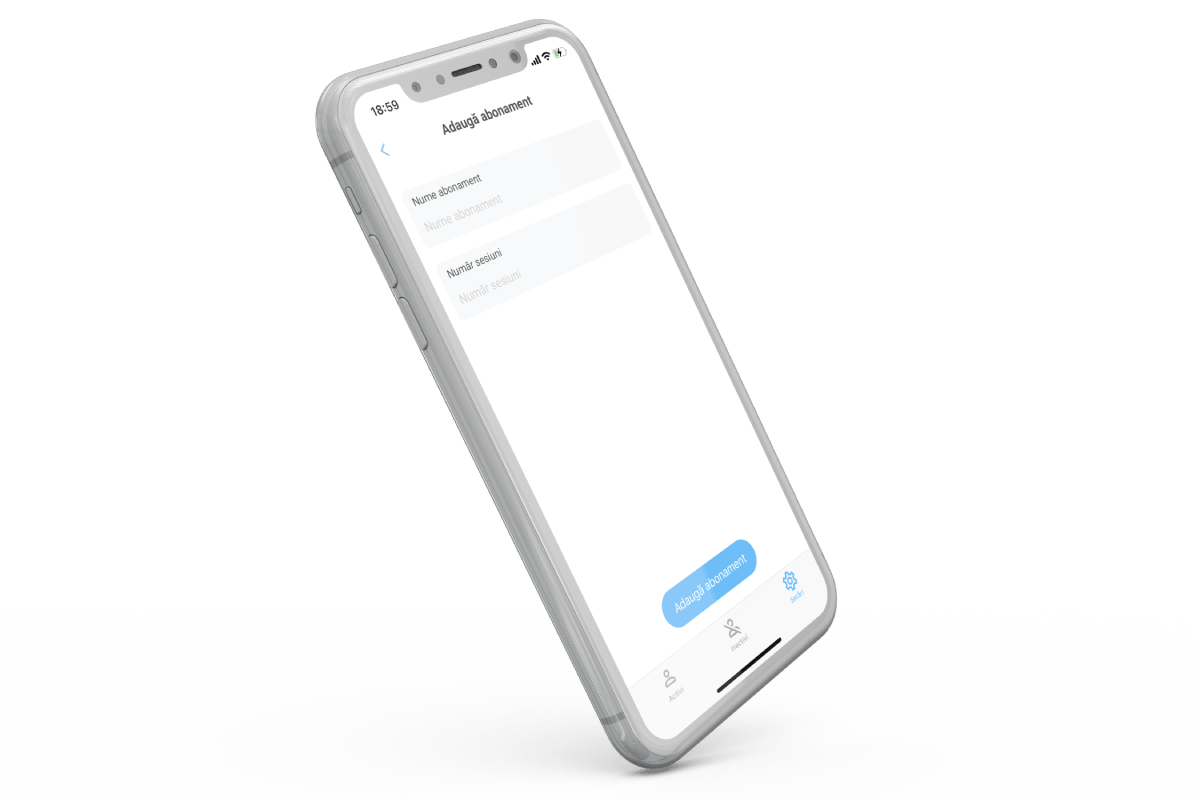 Manage subscriptions
One screen from where you can manage all subscriptions. You can add, modify or delete subscriptions.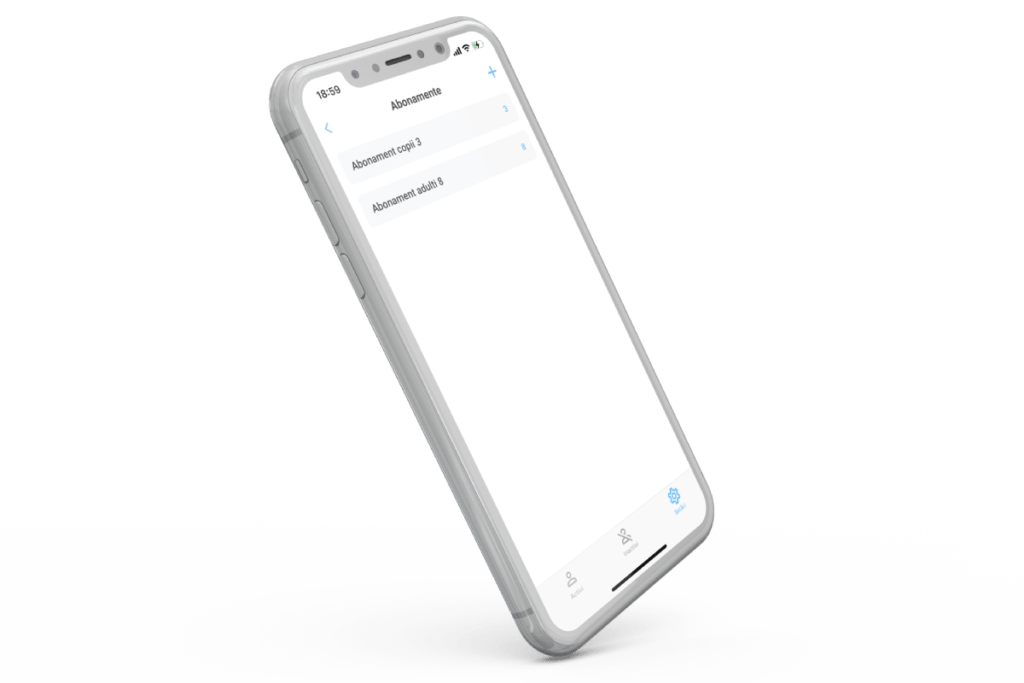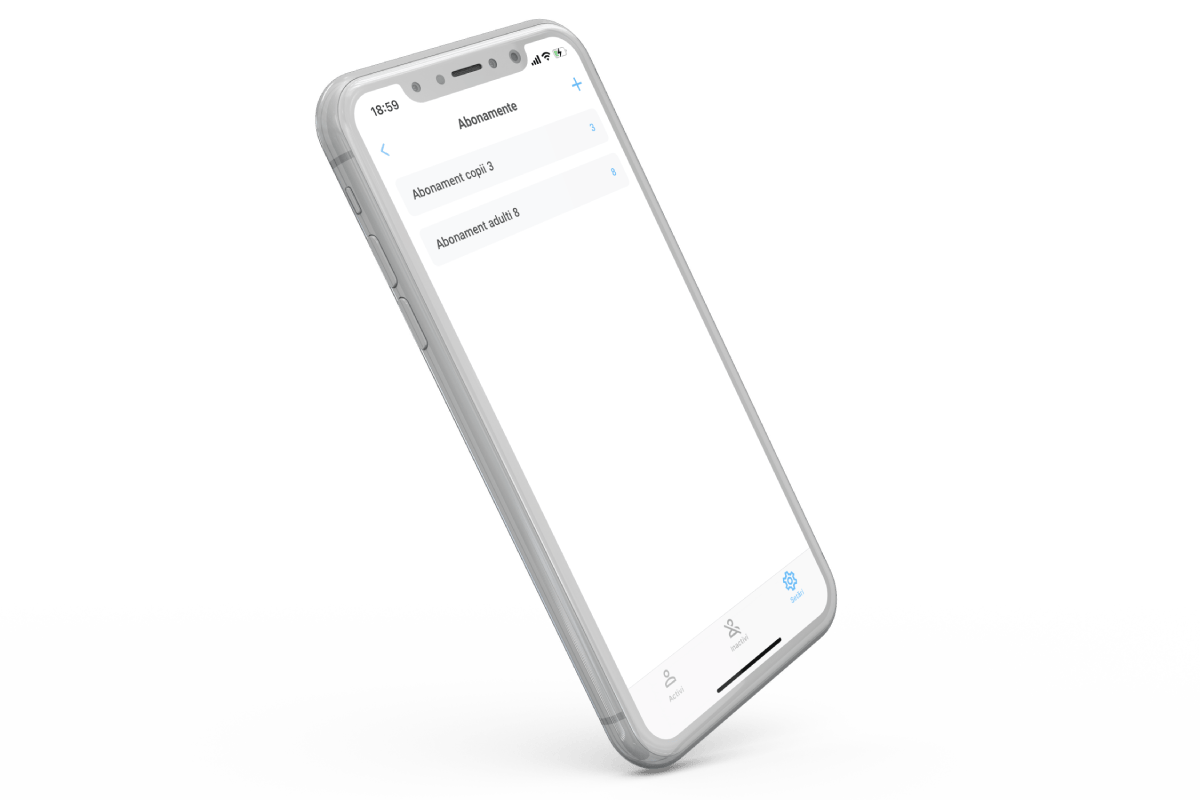 Customer registration
Add customers for fast management. Set Name, Surname, Phone Number, choose the type of subscription, expiration date and you can scan the QR code from the loyalty card. The loyalty card will be handed to the customer after registration in the system.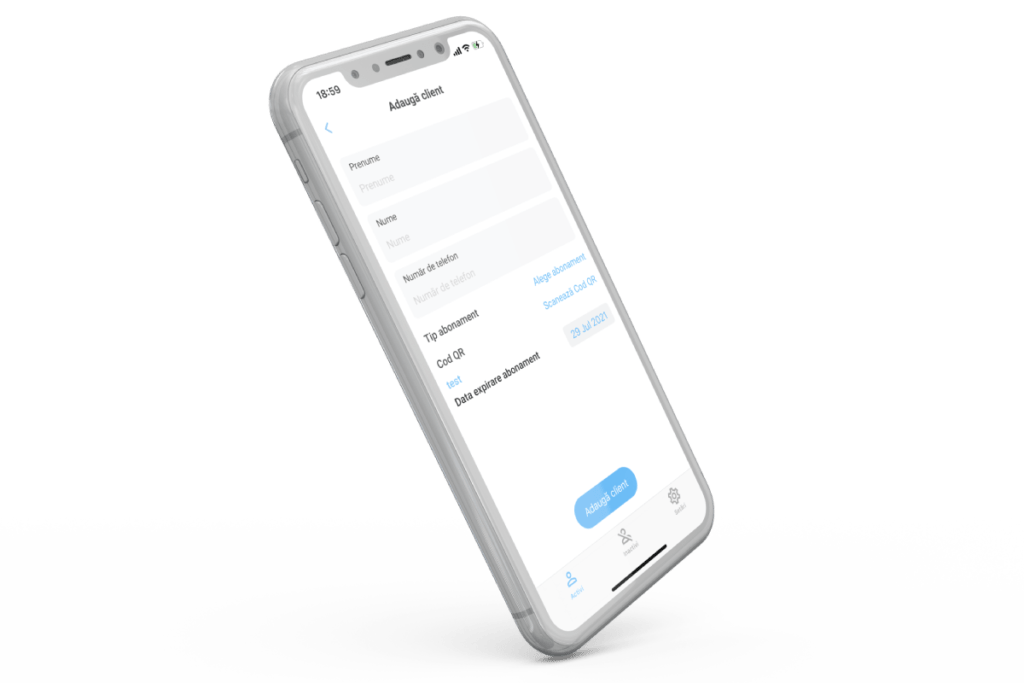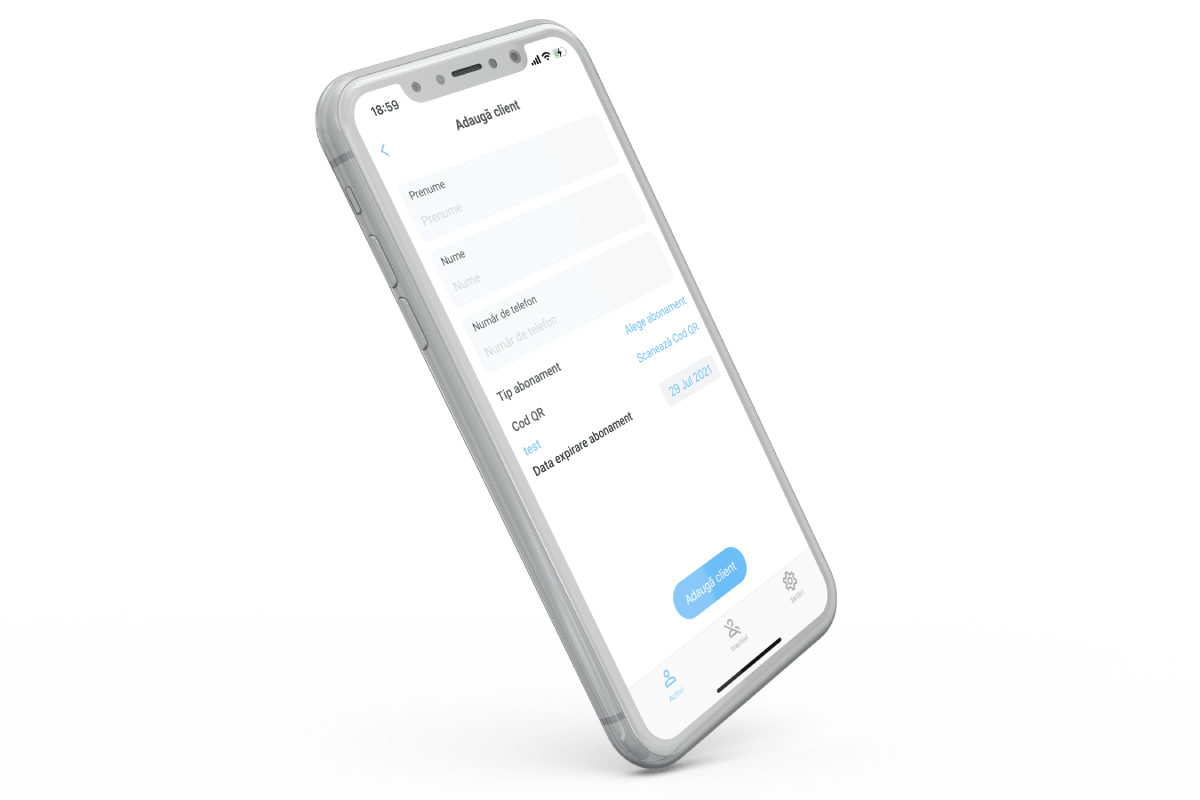 Manage the client on a single screen
After registration, the client can be managed from a simple screen. You can modify or delete the client. You can manage the list of customer visits. Manually add a meeting, in case the customer does not have the loyalty card at hand.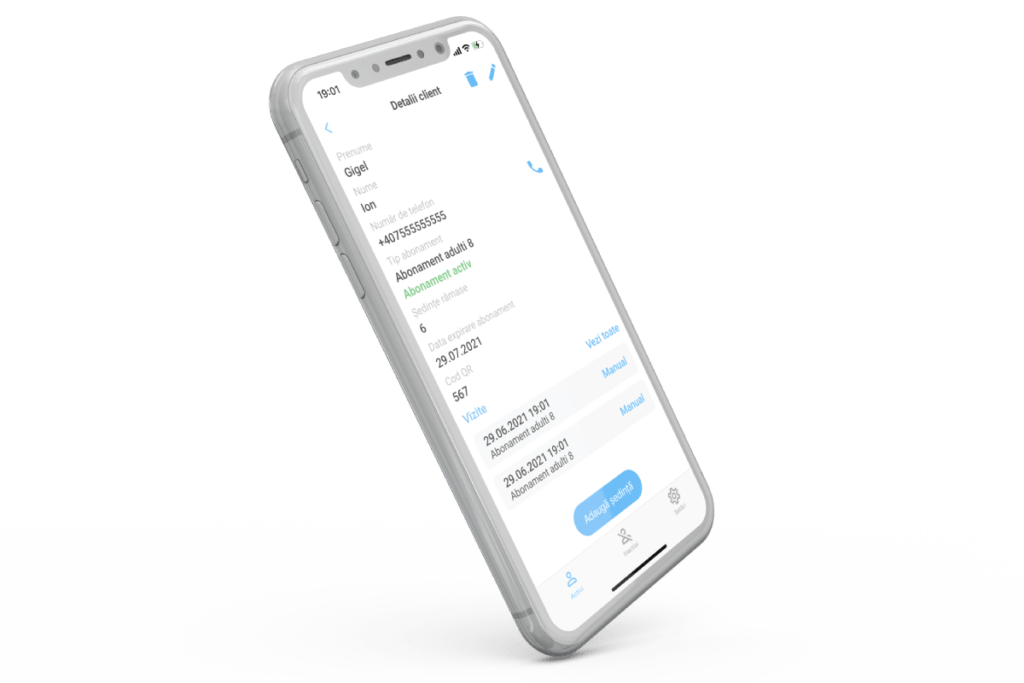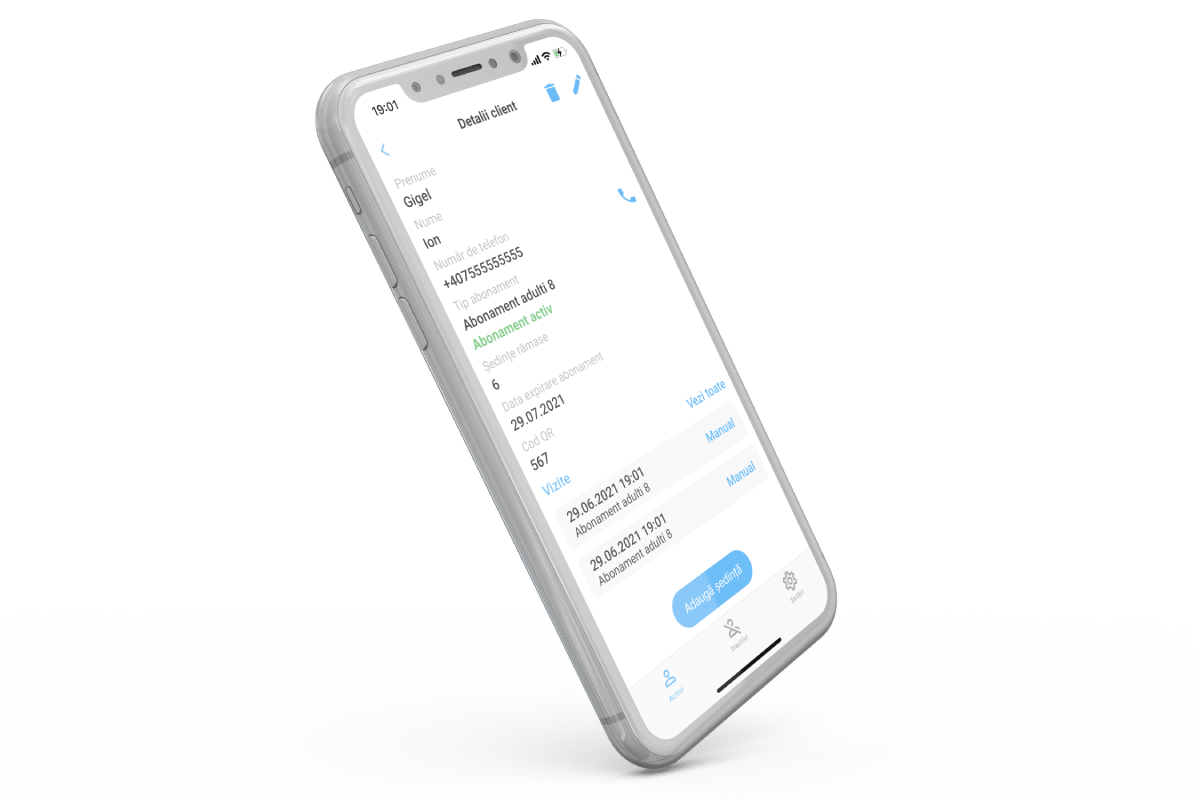 Complete customer list and quick search
Quick access to customers, directly from the first page. You can quickly filter active and inactive customers from the main menu bar. To quickly scan a customer, you have the Scan QR Code button at your fingertips.