We started the journey with the Semper Shoes team, to create an online shoe store. Initially, they contacted us to expand their experience as sellers and manufacturers of leather shoes in the online area. The discussions led to a CMS platform, simple to manage and efficient. We decided together to choose Woocommerce on which to configure a dedicated theme.
The Cmevo team decided to be actively involved in the development of the site, the realization of a dedicated design, and product photos. The issue of text optimization was raised, and the Semper team delegated us to deal with texts and product descriptions.
Customers can quickly buy leather shoes regardless of gender, women or men, due to the loading speed and the information presented in an organized way. It can be accessed from any device due to its responsive design. You can make online payments directly from your card, by integrating the online payment processor, Euplatesc. You can receive the order delivered at home, and the generation of the AWB is effortless, we have integrated the Sameday system for simplicity and efficiency. You also have the option to meet the Semper team and find out more about the shoes or how they are made.
The Semper Shoes team wants the benefits of leather footwear to reach as many people as possible.
What have we learned from this?
A pair of leather shoes give you confidence and treats your royal foot. This team of people involved shares a great experience with us. Wouldn't it be easier to find out for yourself? You can visit them online on Sempre-Shoes.ro.
What does the e-commerce with shoes from leather look like?

---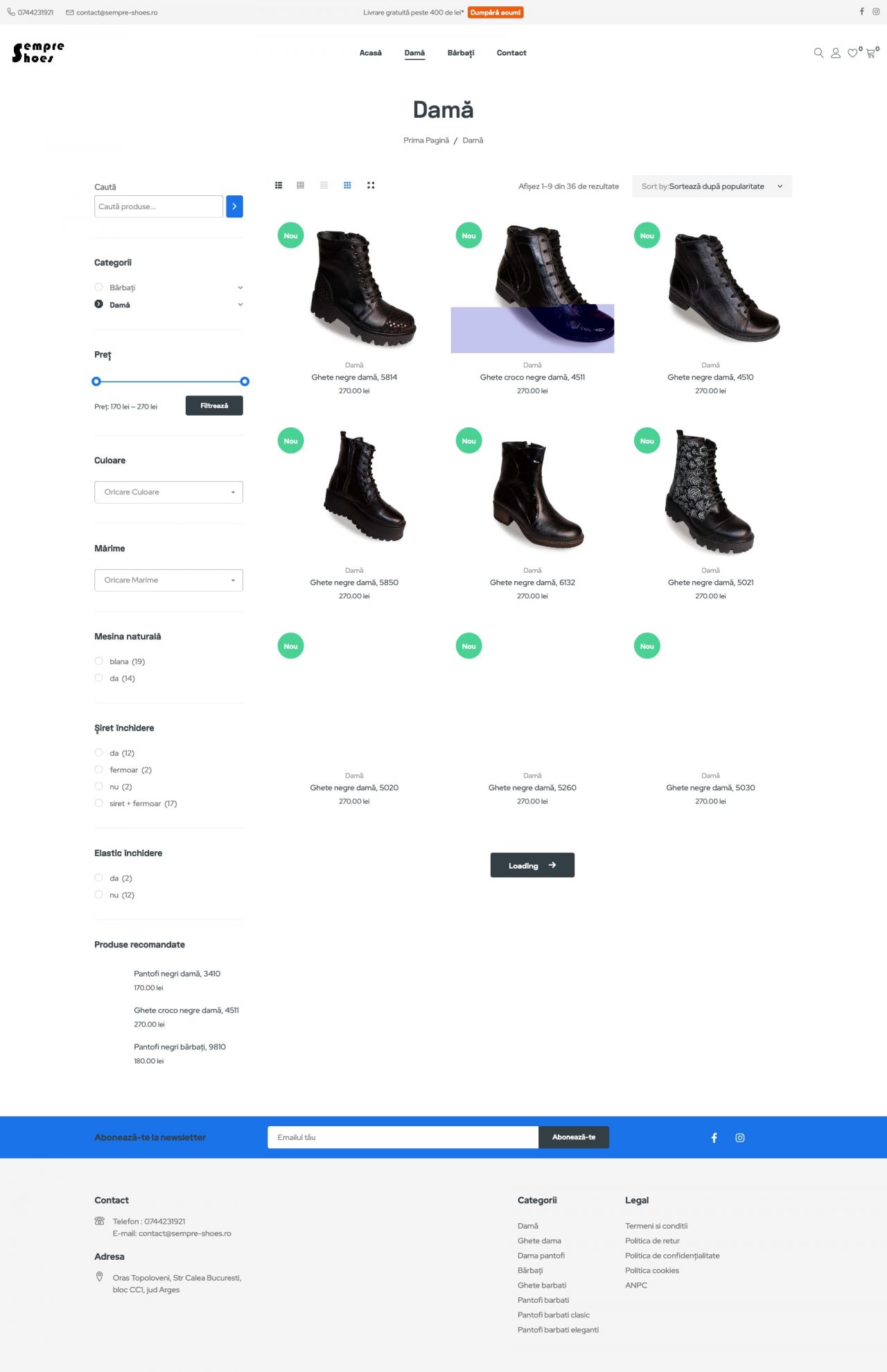 ---