The collaboration with Optica Eye started from the desire to offer customers the opportunity to make online appointments for medical optics. When technology is with us at every step, its adoption in the medical field is a natural need.
Where does the need for online appointments for medical optics come from?
The main problem for any medical clinic is to facilitate the access of existing clients and potential clients. In the past, the most used methods were the physical presence in medical units, and telephone appointments. But to make these appointments by phone, you need available operators, and these operators have a work schedule, which does not always intersect with the moment when the client wants to make online appointments for medical optics.
What is the online programming solution for medical optics?
Together with OpticaEye, we have outlined a digital solution that has taken the form of a website, on which customers have the opportunity to make online appointments for medical optics. Clients can opt for the type of consultation: ophthalmological consultation or optometric consultation, contact details, date and time when the appointment can be made with real-time availability.
The role of the first page is to present the physical space and to present to the clients where the consultations will take place, what the clinic looks like and what are the reasons for carrying out the consultation within the clinic. Aspects related to the work schedule and the locations available for consultation are presented. But this page also acts as a funnel, because on the whole page are displayed action buttons, which have the role of directing customers to the appointments page.
Wouldn't it be easier to find out for yourself? You can visit them online on opticaeye.ro.
What does the online medical optics programming site look like?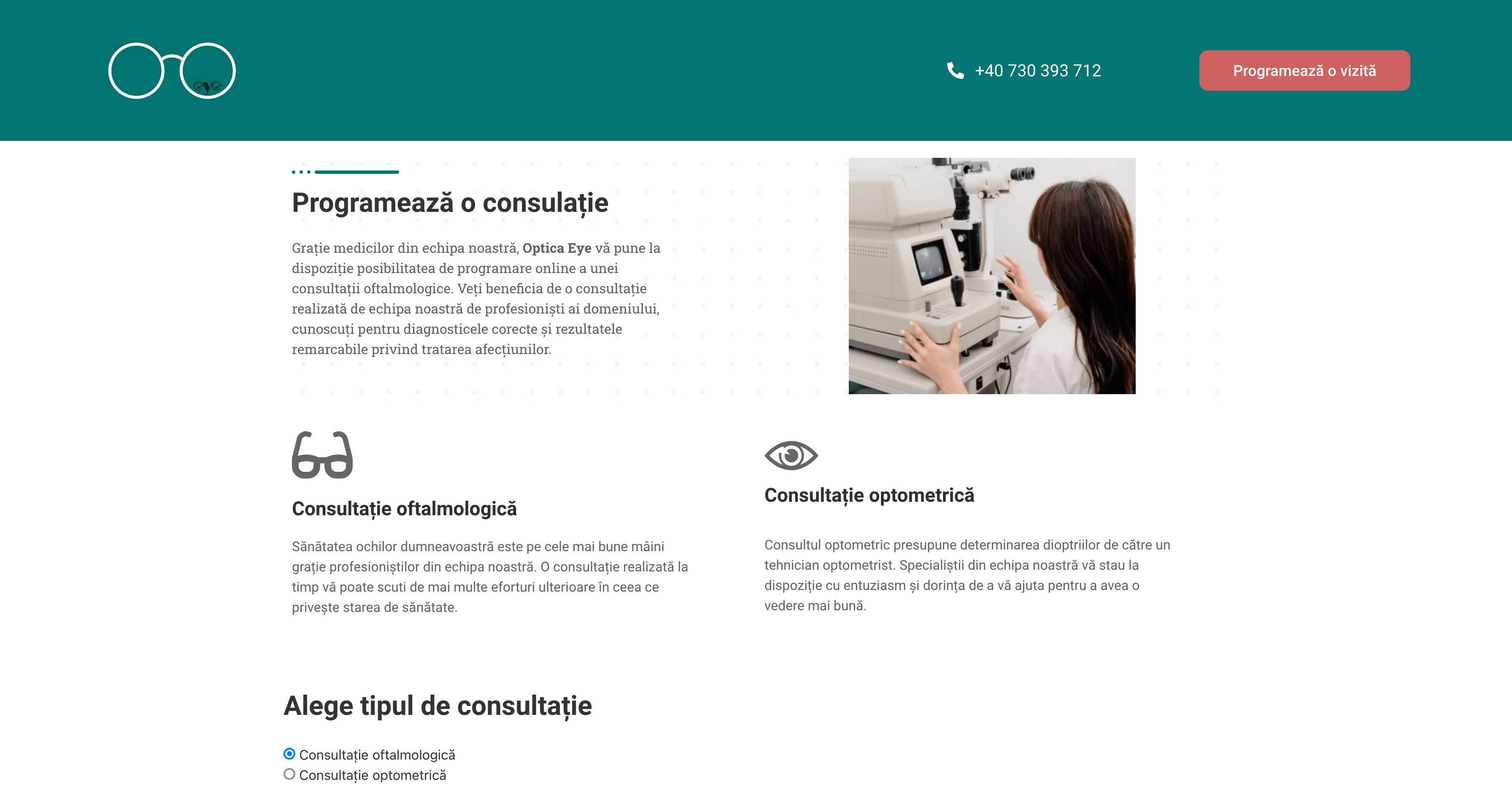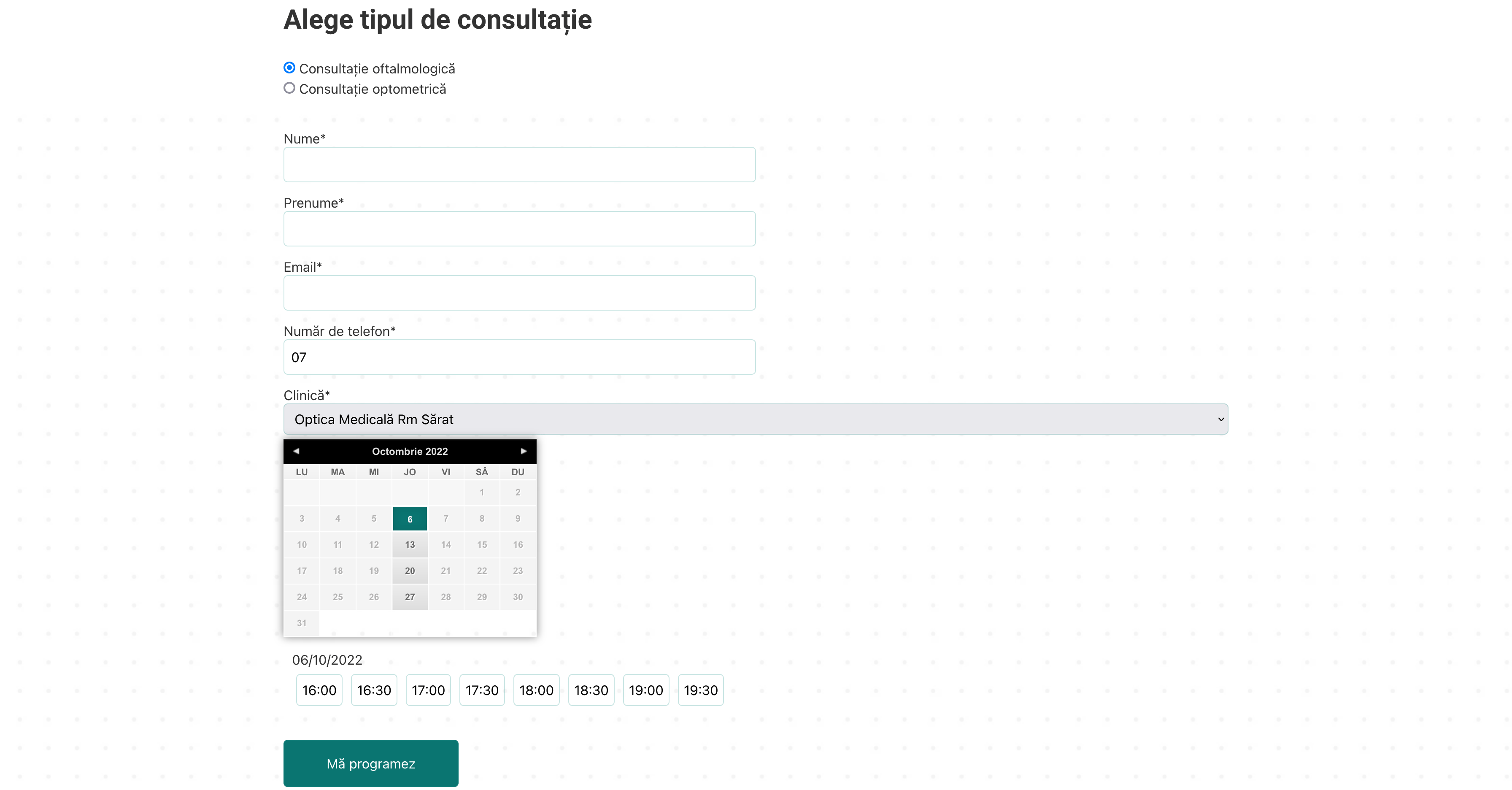 Technologies used for development
Our team recommended the implementation of a software solution using the WordPress CMS, and the programming solution was made a hybrid with a plugin + custom changes. To facilitate access and quick changes, directly by the client, we used the page-builder Elementor.
The development was carried out within 1 week to allow the start of some promotion campaigns through ads, which the client had previously planned.

Launch your own software platform with us.
We had the pleasure of being partners of successful companies, which developed their businesses and enjoyed the benefits of digitalization.