About the project
Elio Design is a project developed by the Cmevo Digital team, a website for design and consultancy we are excited about. Elio Design is a company that came into existence in Bucharest, Romania with both national and international expansion. It is made up of a team of young, energetic people who are completely dedicated to their profession. They are willing to share their knowledge and experience so that any project comes to life.
The Elio Design team wanted more online visibility in addition to their social media accounts, so they turned to our team for a website for design and consultancy.
To help them, the Cmevo Digital team proposed a website for design and consultancy on the WordPress platform to meet all their needs. The website is made in both Romanian and English.
In today's world, a strong online presence is absolutely necessary for any business. A website provides a simple and effective way to have an online presence and make your business known. A well-built and professional website can give your business a positive impression and credibility.
The outcome
Site structure: "Homepage"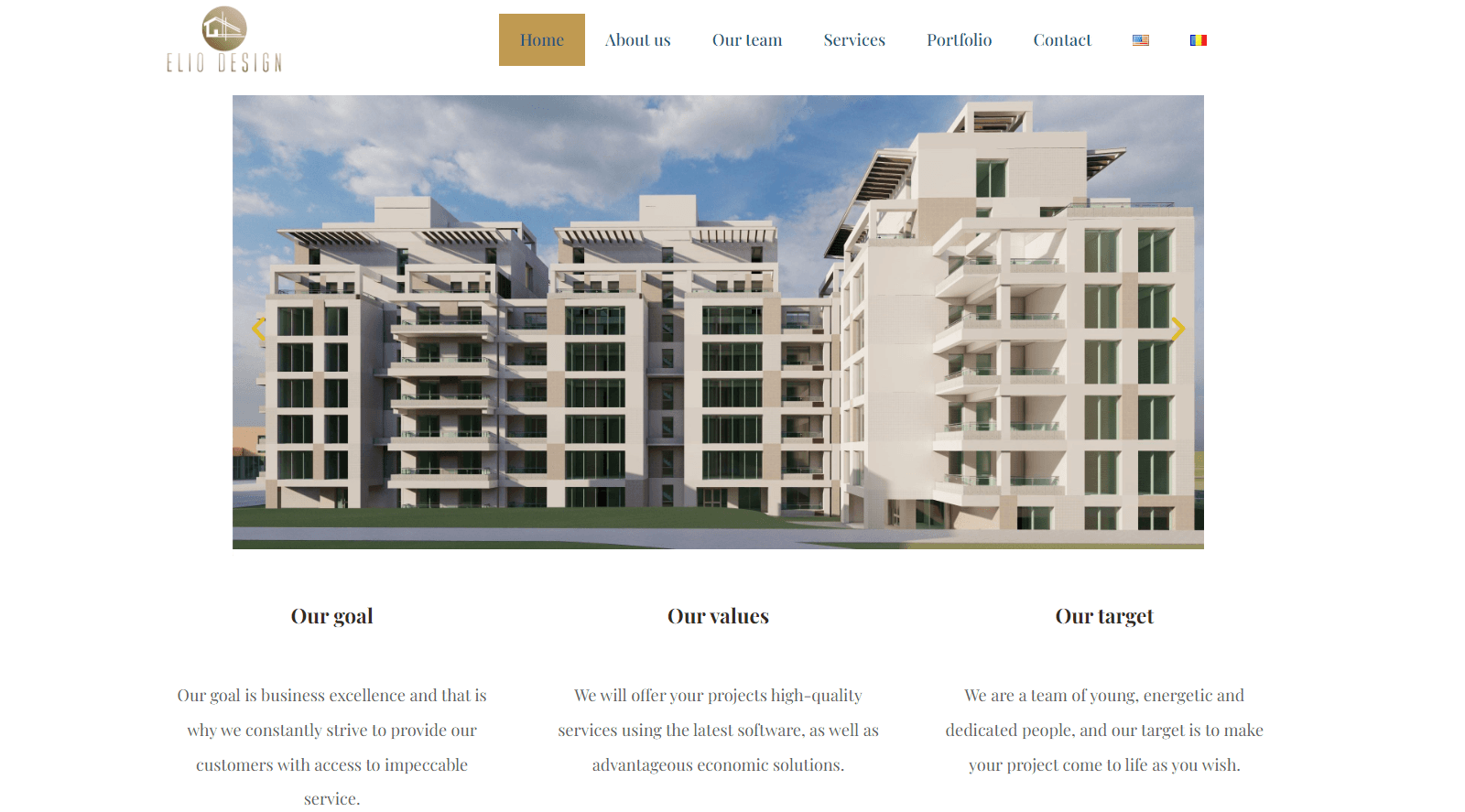 "About us" page
A website is essential for your business to make your online presence known, build trust in your business, provide accessibility to your customers, promote your business and stay competitive in today's business environment.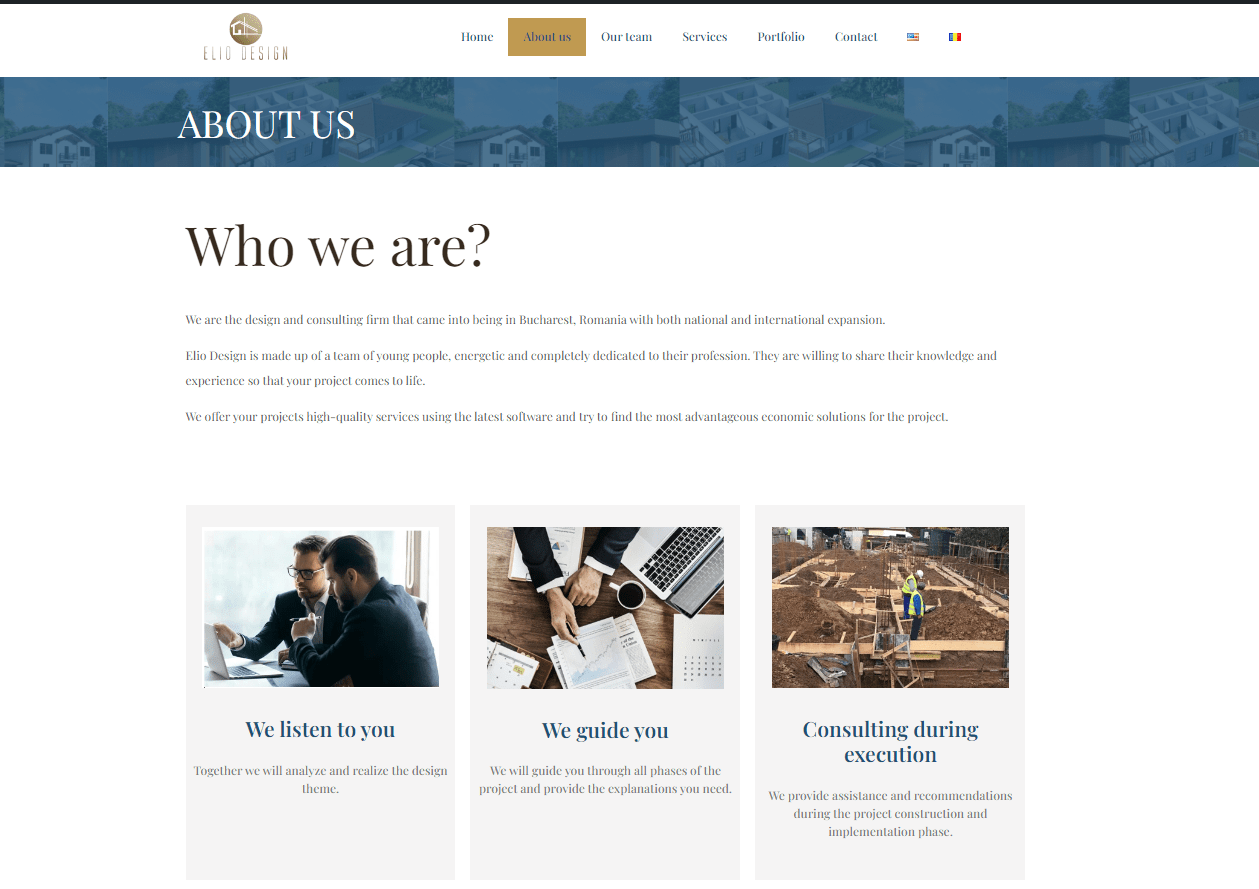 "Our Team" Page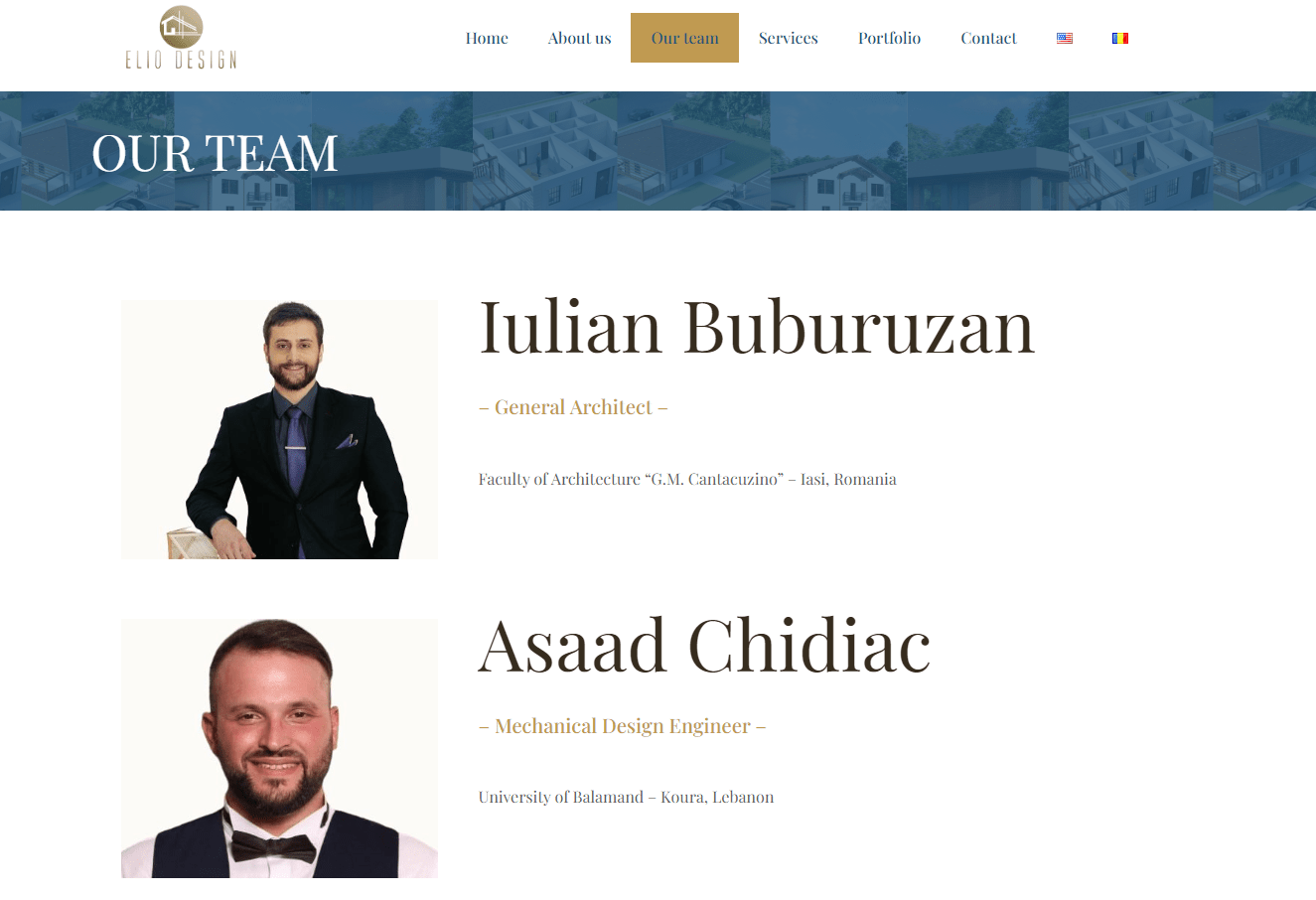 "Services" page
Many consumers will look online for information about your business before making a decision to work with you, and a well-designed website for design and consultancy can help build trust in your business.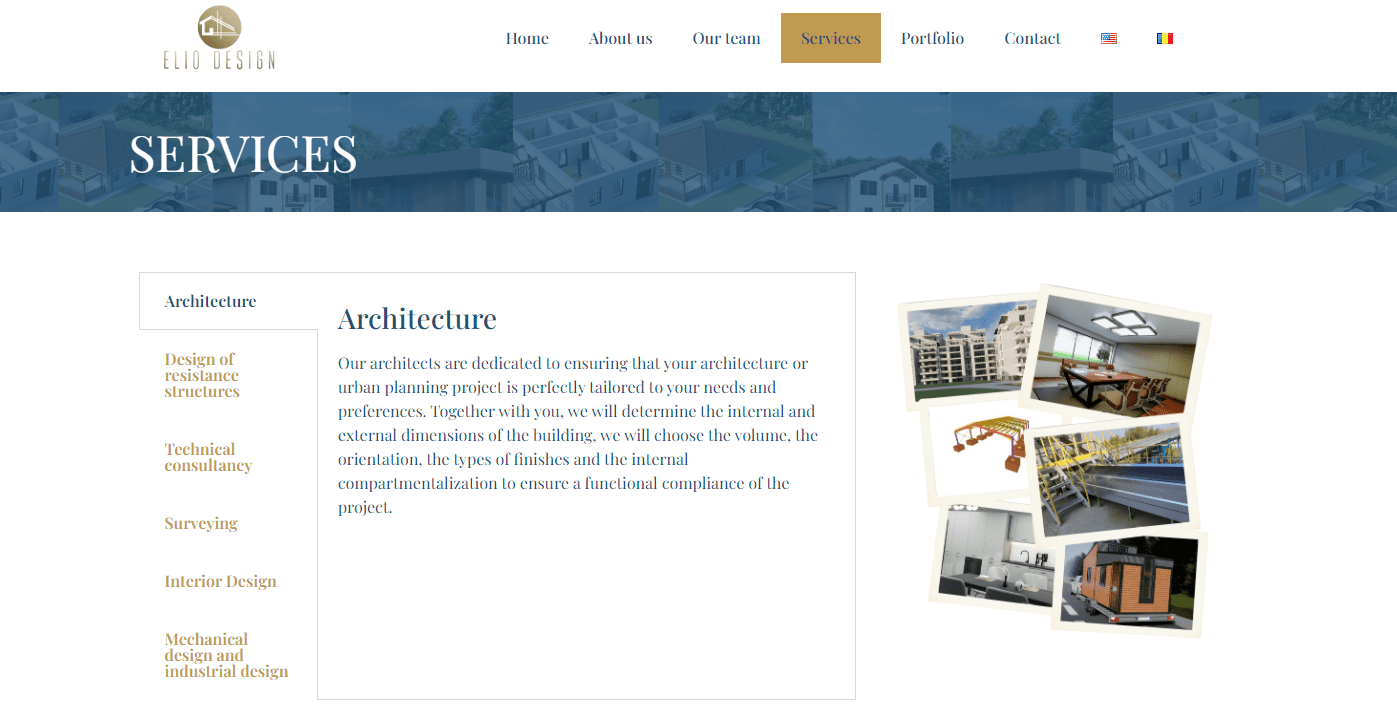 "Portfolio" page

"Contact" page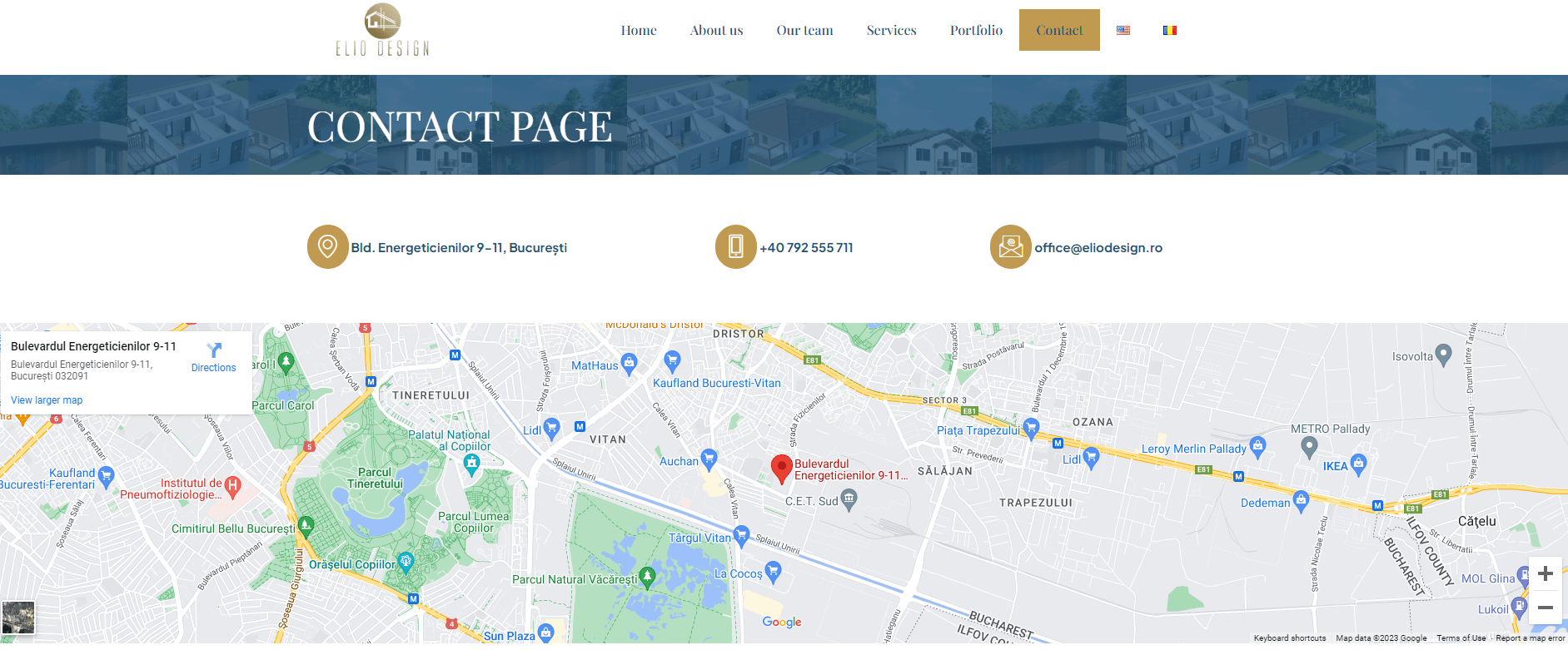 If you also want a website but don't know how much it can cost you from a financial point of view, you can get an idea using our price calculator.